Important Insights into RV Insurance Costs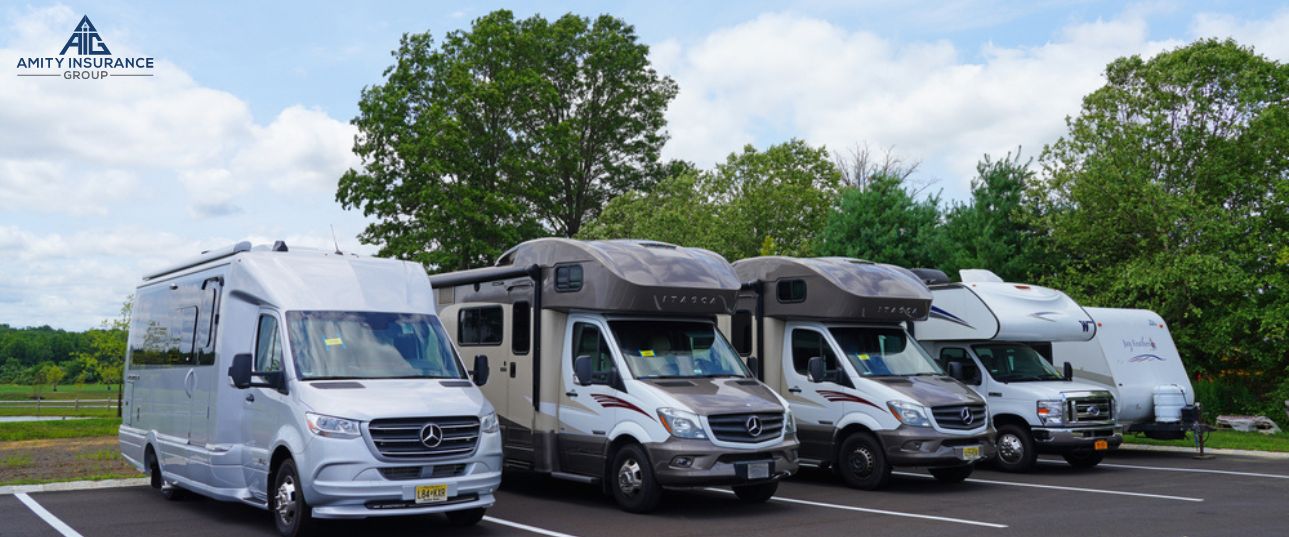 If you own a recreational vehicle (RV), it is essential to ensure that you have adequate insurance coverage to protect it from potential risks. Insuring an RV is not like insuring a regular vehicle, as it comes with unique risks, requiring specific coverage to have you covered against third-party damages and liabilities. Due to being different from your other vehicles, cost becomes a major deciding factor. However, RV insurance costs depend on several factors, from the condition of your vehicle to its age.
Let us discuss what factors impact insuring an RV and how to get the right coverage.
Factors Influencing the RV Insurance Costs
How Frequently You Take Your RV on the Roads
When calculating your RV insurance costs, your insurance company wants to know how frequently you use your vehicle. Do you drive your RV regularly or only take it for occasional trips? Your insurance premium is determined by your travel rate, which allows us to customize coverage that accurately aligns with your specific needs and lifestyle.
The Type of RV You Have
Generally, bigger RVs are costlier to insure, so your insurer will consider the type of your RV. Depending on the size and shape, RV is divided into three classes, including:
Class A - Includes the largest RVs, similar to a passenger bus, so it is the most expensive to insure.
Class B - Includes the smallest RVs, like your cargo van conversions and your campers, so it is usually the cheapest to insure.
Class C – Falls between Class A and B in size and cost and may include a truck or van chassis with a sleeping area overhanging the cabin.
Your Residence
The location of your residence matters because populated places include more people driving vehicles, increasing the likelihood of accidents and collisions. So, insuring your RV will be affordable if you live in a rural area or small town and higher in big cities. Crime rates and weather patterns could also be the reason for considering your location.
Your Past Driving Experience and History
Generally, new drivers cause more accidents because of a lack of driving experience. So one who lacks driving experience may have to pay higher premiums. Likewise, if you have a history of accidents or traffic violations, your RV insurance premiums might be higher than for someone with a clean driving record.
Age and Condition of Your Vehicle
The newer and better maintained your RV is, the lower your insurance costs will be. This is because newer RVs are in good condition, have more advanced safety features, and are less likely to break down on the road. Contrarily, an older RV may require more frequent maintenance with an increased probability of breakdowns and repairs, so you must pay more to cover those additional risks.
Type of Coverage You Choose
RV insurance includes different coverages, and how many among them you choose influence your cost. Basic coverages may include bodily injury liability, property damage liability, collision, medical payments, comprehensive, etc.
RV insurance protects your vehicle from damages and accidents and safeguards your liability in case of any unfortunate incidents. So, don't wait longer to insure it.
Hit the Road without Worries with Our Comprehensive RV Insurance
From collisions and theft to natural disasters and personal injuries, RV insurance provides comprehensive coverage to help you stay protected and enjoy your adventures with peace of mind. Contact Amity Insurance Group today or call us directly at (972) 346-8138 to ensure your investment is protected and you are financially prepared for any potential mishaps on and off the road.
Contact Us