Understanding Health Insurance Coverage for Long-Term Health Conditions: FAQs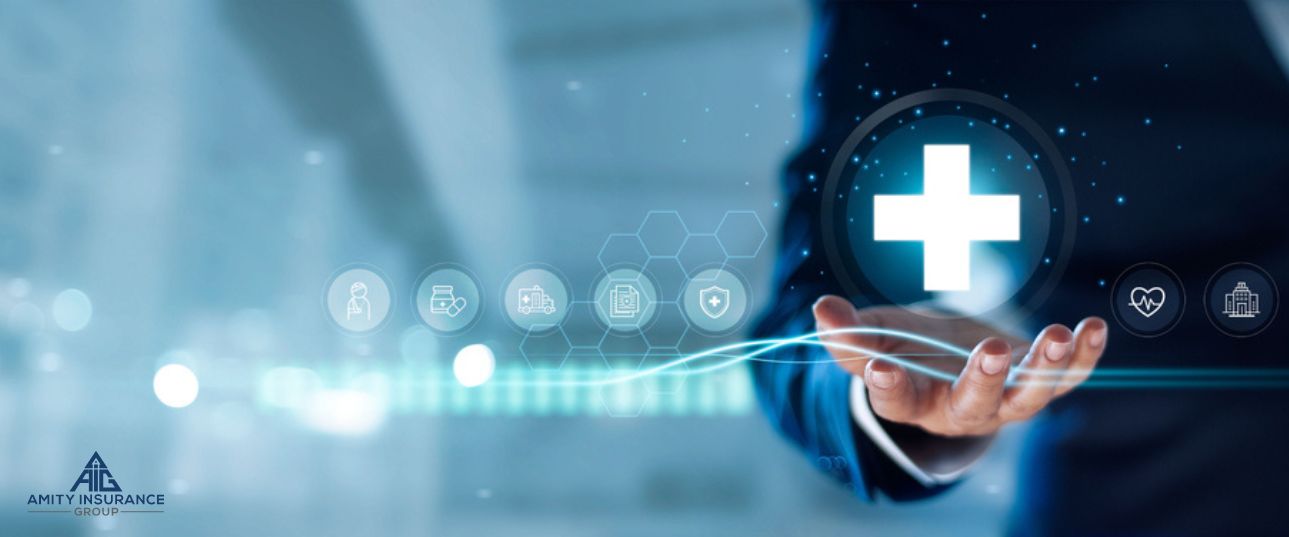 Understanding the nuances of health insurance coverage is paramount in managing long-term health conditions. This blog serves as your comprehensive resource, addressing frequently asked questions that often arise when navigating health insurance in the context of chronic illnesses. From deciphering coverage for pre-existing conditions to grappling with medication expenses, we aim to provide clarity. Join us as we delve into the complexities of health insurance, equipping you with insights to make well-informed decisions about your health and financial well-being. Read on to learn more about health insurance for chronic illness.
Can Health Insurance Help Pay for Managing a Chronic Condition?
Yes, in most cases, it does; however, the extent of coverage and specific benefits will depend on the type of health insurance plan and the terms of your policy.
Here are some ways health insurance can assist in managing a chronic condition:
Disease management programs
Doctor visits
Medical equipment and supplies
Prescription medication
Rehabilitation and therapy
Preventive care
Does Any Plan That Covers Essential Benefits Cover the Same Things?
In most cases, it is not necessary. The conditions select what services and degree of care the plans will protect for each benefit. Each health plan available for purchase on the state's Marketplace must cover at least what the state determined.
Listed below are benefits that can vary between states:
Medicines covered by your plan under a specific drug class. In various cases, multiple medicines are covered under one plan, while another will only help to pay for a few.
There are only some plans that cover chiropractic care, bariatric surgery, acupuncture, etc.
How Does Your Health Insurance Plan Affect Prescription Drug Cost Coverage?
The amount your health insurance plan will cover for doctor's appointments and other services depends on several factors, including your plan type, the specific benefits it offers, and any cost-sharing arrangements. Here are some key terms and factors to consider:
Premiums
Deductibles
Coinsurance
Out-of-pocket maximums
Network providers
It's also critical to read your health insurance plan's Summary of Benefits and Coverage (SBC) to understand how much you'll be liable for certain treatments. The SBC will detail the plan's essential elements, including deductibles, copayments, coinsurance, and out-of-pocket maximums.
Remember that even with insurance, you may still have to pay for medical treatments. You should contact your insurance carrier immediately if you have any queries regarding your coverage or expenses.
How Much of My Prescription Medication Costs Will Be Covered by My Health Insurance?
The amount of prescribed medication expenses reimbursed by your health insurance will vary depending on several factors, including the kind of health insurance plan you have, the individual prescription drug, and any cost-sharing provisions in your policy.
What Amount of My Drug Costs Will Be Covered If I Have Medicare?
The amount of your drug costs covered by Medicare depends on several factors, including your specific Medicare plan, the medications you take, and the pharmacy you use. If you have Medicare Part D coverage that helps pay for your prescription medications, the Affordable Care Act can help you save money on medications while you are in the so-called donut hole. The donut hole is a coverage gap that begins after you exceed your plan's drug-spending limit.
Will My Health Insurance Cover the Cost of My Chronic Illness Management Program?
Plans provided on the Marketplace, in the individual market, and via small employers cover chronic illness management programs. They are among the essential health benefits the Affordable Care Act mandates health insurance companies to provide. Many major company health plans also contribute to the cost of these programs.
How Can I Find How Much of My Chronic Disease Treatments My Insurance Plan Covers?
To find out exactly how much a plan covers, check the plan's summary of benefits and coverage, which includes:
The amount you have to pay for common medical services.
Services that aren't covered by your plan.
Your prescription drug coverage details.
Get the Best Health Benefits with Amity Insurance!
At Amity Insurance Group, we're here to provide you with the information and support you need regarding health insurance options in McKinney, TX. Our dedicated team is ready to guide you through obtaining comprehensive and affordable health insurance coverage. Whether you're seeking individual, family, or group plans, we understand the importance of finding the right coverage to meet your needs. With our expertise and commitment to customer satisfaction, we strive to ensure you have access to the best insurance options. Contact us today to explore your health insurance choices and secure peace of mind.
Contact Us
"}" data-sheets-userformat="{"2":6759,"3":{"1":0},"4":{"1":2,"2":16777215},"5":{"1":[{"1":2,"2":0,"5":{"1":2,"2":0}},{"1":0,"2":0,"3":3},{"1":1,"2":0,"4":2}]},"8":{"1":[{"1":2,"2":0,"5":{"1":2,"2":0}},{"1":0,"2":0,"3":3},{"1":1,"2":0,"4":2}]},"9":0,"12":0,"14":{"1":2,"2":0},"15":"Arial"}" style="font-size: 10pt; font-family: Arial;">